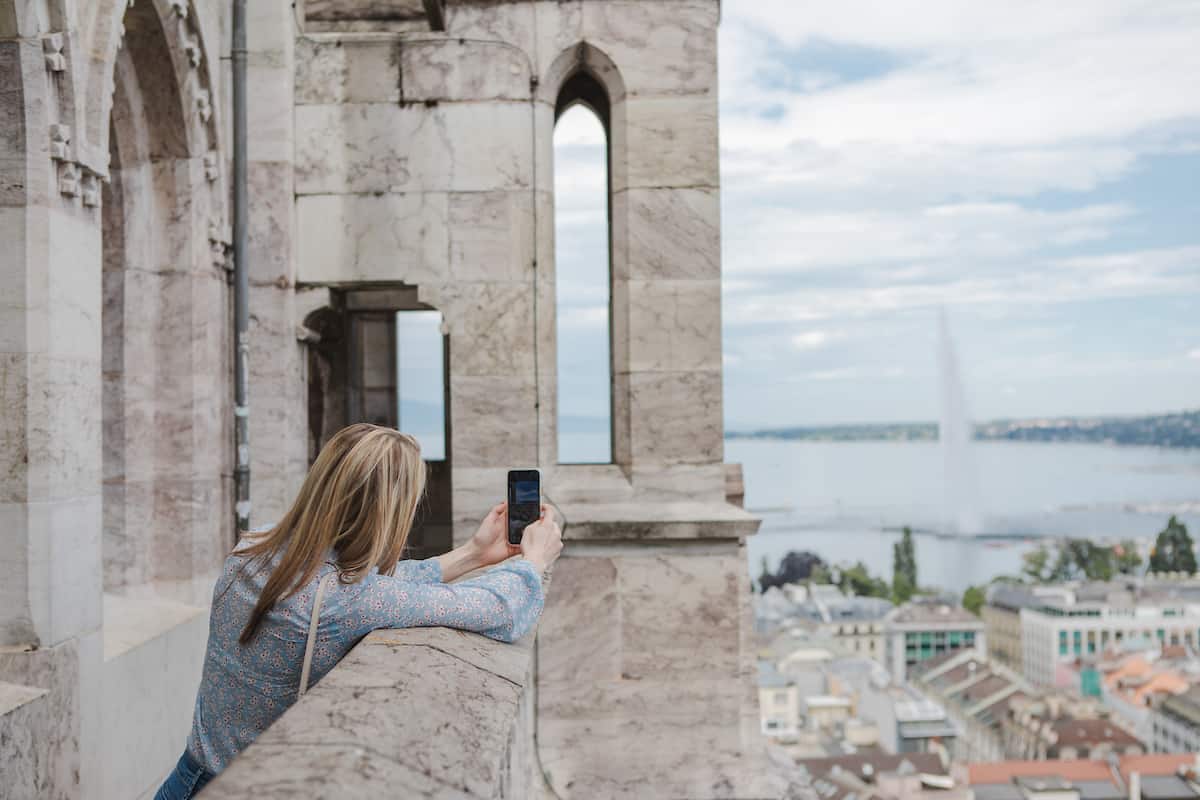 St Peter's Cathedral attracts more visitors each year than any other site in Geneva. Approximately 400,000 people visit it every year. The view from the top of the towers is stunning. From the first sketches of the city in the 15th century right down to recent photos, via engravings and prints, there isn't a single view of Geneva that is not dominated by the towers and spire of St Peter's Cathedral.
The Cathedral is, first and foremost, a place of prayer and coming together, one that was originally Catholic and then for the reformed church from the 16th century onwards. But this site is more than just the spiritual centre of the city: it also plays host, like all cathedrals, to festive occasions, meetings and civic gatherings. St Peter's Cathedral continues to be the theatre for major events in the Republic and Canton of Geneva. A visit to the Cathedral, the Chapel of the Maccabees, the towers and the bells will also allow you to see for the first time, or take another look at, the other sites currently grouped around the space at St Peter's: the Archaeological Site of the Cathedral, the International Museum of the Reformation and the Calvin Auditorium, where the Academy was based in the time of Calvin and Théodore de Bèze.
You will need to set aside around one hour for a quick visit to the Cathedral, the Chapel of the Maccabees and the unique panoramic view from the towers, an hour for the Archaeological Site and another hour for the Museum of the Reformation. Needless to say, if you want to enjoy a more in-depth visit, you'll need to allow more time. In this chapter, you will find a virtual tour made up of photos of the Cathedral and the towers, and a suggested visitor route describing the main things to see. Our St Peter's app can be downloaded to your mobile phone, so that you can prepare for your visit to the site.
You will also find in this chapter some practical information: a plan showing entrances and exits, public transport stops and car parks, visiting times and all the other information you need for a successful visit to this must-see tourist attraction in Geneva.